Empower your staff to create an outstanding practice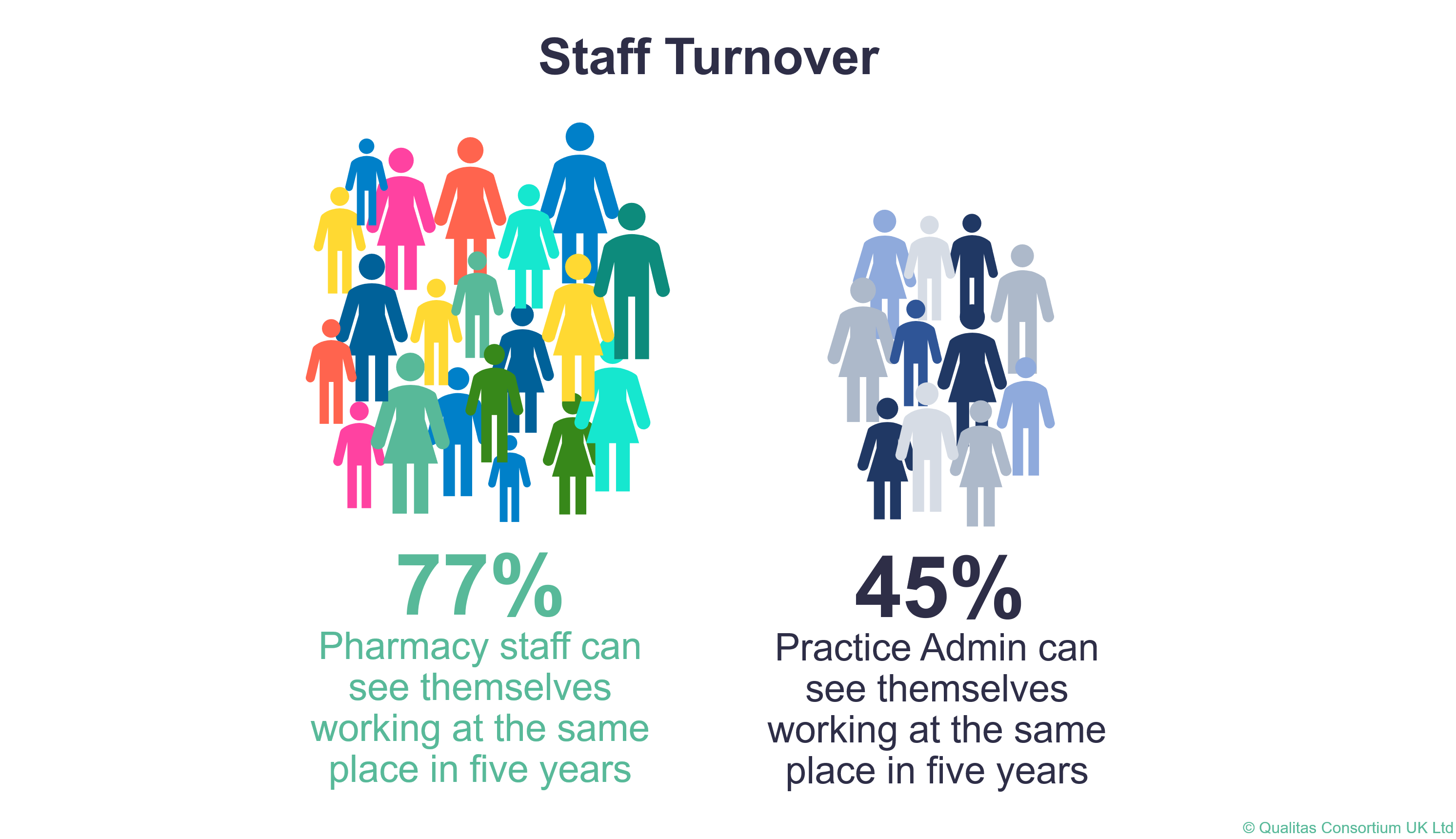 Patients' experience with your practice starts when they book their appointment, meaning that the wellbeing and morale of all staff is vital to delivering high-quality care. With demand for services as high as ever, and staff and provider burnout driving low morale across the field, it can be challenging to offer the high-quality services you'd like for your patients.
In 2022, Qualitas delivered their 'Staff Survey' to 1150+ clinical and non-clinical staff from more than 60 practices. Here we discuss the results with consideration to the 2022 Fuller Stocktake and offer reflections that you can use to support people and teams within your own organisation.
Key Steps You Can Take in Your Practice
Create spaces for staff to learn new skills and empower them to innovate and improve processes.
Encourage an organisational culture that values and respects every role on the team.
Create transparent systems for assessing output including recognition and reward for a job well done.
Offer supportive spaces for team building to foster comradery.
Fostering a Culture of Continuous Improvement
Engaging staff across the practice in continuous improvement not only leads to greater efficiencies, but also fosters a greater sense of team and individuals feeling invested in the practice (and hence more likely to stick around). In our analysis of the staff survey, an average of 66% of staff agreed that they were encouraged to identify improvements, but only around 54% felt that they could influence how things are done in the practice. At the same time, Practice Administrators shared a strong interest in more training opportunities. Pairing staff development with supportive spaces to identify, test, and scale ideas can align learning and improvement efforts.
The Fuller Stocktake suggests several transformative approaches aimed at more deeply integrating care. These approaches are anchored on a holistic view of community health that is supported by collaboration between multidisciplinary teams. This will require innovation and improvement at all levels. Staff who are adept at developing and improving systems will better support your practice to thrive in the changing healthcare landscape.
"The key ingredient to delivering this way of working is leadership – fostering an improvement culture and a safe environment for people to learn and experiment."
– 2022 Fuller Stocktake
Feeling Supported, Valued, and Recognised
The Fuller Stocktake also addresses the need to listen to and support frontline staff, calling on practices to create an employment culture that is compassionate and inclusive. Overall, the staff surveys showed that feelings of being supported and respected by one's manager were encouragingly strong at around 85%, but feelings of recognition were low, and only 55% of staff felt that they receive the recognition they deserve for their contribution. Across both measures, there was significant variation by role and we encourage organisations to focus on opportunities to better support Practice Administrators and other non-clinical staff, including developing transparent systems for assessing and recognising all roles and promoting an organisational culture that demonstrates value for all roles.
Organisational Culture and Diversity
Overall, questions on organisational culture had the highest scores across surveys, and feelings that practices valued diversity within the workforce received amongst the highest agreement of any question (90%). However, continuing trends seen in feelings of support and recognition; Practice Administrators were notably lower regarding organisational culture, with only 62% agreeing that there is a positive culture in the practice and a particularly low rate of agreement on the feeling that the whole practice is on the same team (47%). This could contribute to why only 45% agreed that they could see themselves working at the same organisation in 5 years. Fuller's report underscores this connection and elevates the need to support an inclusive workplace not only because it's the right thing to do, but to improve staff retention and strengthen the workforce. Practices should consider addressing this by creating space for staff to build camaraderie to help foster feelings of value and collaboration.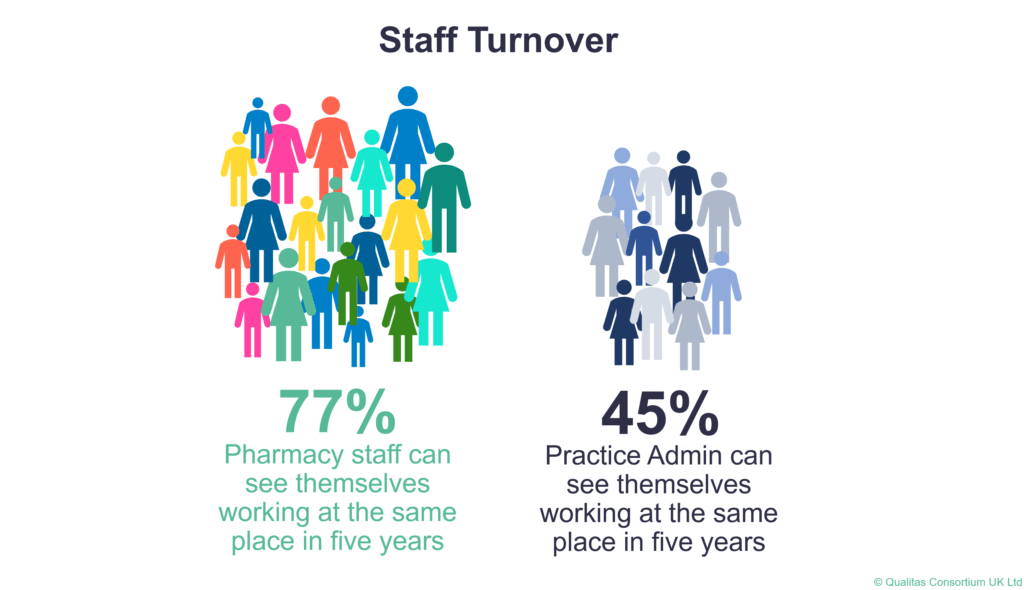 At Qualitas, our mission is to enable positive health and wellbeing outcomes for people and organisations. We do this by focusing on partnerships, excellence, and people. Our new logo and website capture our enduring commitment to supporting Primary Healthcare providers through tailored consulting, mentoring, facilitation, training, and coaching opportunities.
To register for your FREE Practice Staff Survey and Analysis CLICK HERE