What's next for PCNs?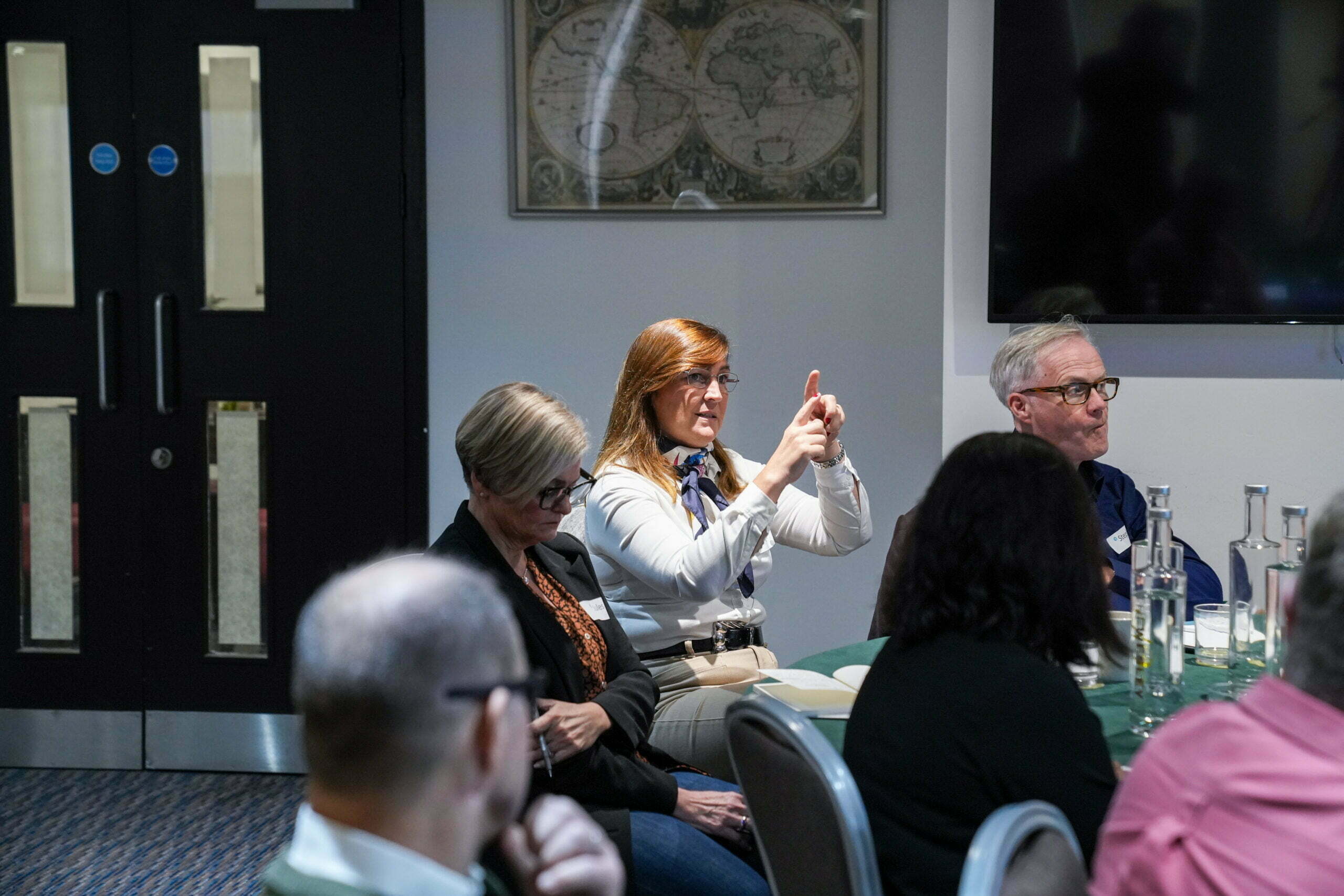 July 2020 was the first anniversary of the foundation of Primary Care Networks (PCNs) in England. To mark the date, we explore their record so far, and what the future holds in a post-Covid environment.
How many PCNs are there?
Individual GP practices can establish or join PCNs covering populations of between 30,000 and 50,000 (with some flexibility). To date, there are about 1,250 PCNs in England, covering an average population of about 48,000 patients each.
PCN successes so far
The fact that 1,250 PCNs have been able to get up and running within the first year of foundation is itself a key achievement. There has been evidence of greater collaboration within primary care which the reform was intended to achieve. Many PCNs have built strong new relationships with partners in primary care.
PCNs have expanded their use of digital platforms. This has been especially useful since Covid, as technology has allowed patients to be seen during lockdown, with both telephone and online consultations up considerably. Digital solutions have changed the dynamic in processes and workload, and this is likely to endure once the immediate crisis subsides.
Some clinical directors have claimed that Covid has forced a change in mission for PCNs – albeit unintended – as they have scaled back work related to the network contract DES and focused on supporting each other instead. The crisis has seen practices within PCNs 'buddy up' which allows them to pick up consultations in the event that a surgery loses staff or has to close for cleaning. If PCNs hadn't been introduced, practices would have been working in CCG-sized groups, which many believe would have been too cumbersome to deal effectively with the crisis.
PCN challenges so far
At their introduction, sceptics recognised that whilst PCNs offered huge potential to integrate care and improve services, a risk was that speed of implementation could undermine the best intentions of the policy. Some of the challenges so far include:
National variation – the picture varies across the country, with PCNs successful in some areas, less so in others

Strained local stakeholder relationships – with reports of difficult relations with some clinical commissioning groups – e.g. due to lack of communication or perceived micro-management

A higher workload than anticipated in some instances – with much of this falling to the clinical director

A lack of leadership capacity – with claims that some PCNs lack leadership capacity and are struggling for influence as a result

A sense that the Additional Role Reimbursement Scheme is too rigid – for example, certain roles are funded, such as occupational therapists, clinical pharmacists and care co-ordinators – but others are not
On the last point, this has particularly affected nurses as their roles are not included within the ARRS. This has led nursing groups to argue that more needs to be done to raise the profile of nurses within the networks. Currently, less than 20 out of 1,250 clinical directors are nurses.
Opportunities for PCNs post-Covid
The pandemic has highlighted the need for further integration and collaboration across health and care. In a report to mark the one-year anniversary of PCNs, the NHS Confederation's PCN Network stated that it would like to see:
More flexibility in how PCNs operate
More support for clinical directors
Greater control for PCNs over the services they deliver as well as the roles they can employ
A better balance between fulfilling contractual requirements and doing what is best for patients
More time to develop local relationships
A key theme in the report was the need for more time for clinical directors and managers to engage in strategic decision-making, as well as greater freedom and autonomy to respond to the specific needs of their communities.
The rules on what staff PCNs can employ – the Additional Roles Reimbursement Scheme – have been a focus for discussion. Many believe that PCNs should be able to use funding to recruit whichever roles they feel would be most appropriate to meet the needs of their local population. Whilst the rules have eased workload for some, they have left others feeling unable to employ key roles in line with their own local priorities – particular nursing bodies who would like to see PCN funding used for nursing reimbursable roles.
The coronavirus pandemic has highlighted the need to hire mental health specialists. The intensive and often distressing nature of the crisis has exacerbated the complex demand for mental health support, with pressures facing both primary care and mental health services. A report by the Centre for Mental Health and the King's Fund found that the crisis has left GPs having to support people with complex needs that they do not always feel well trained to deal with. Less than 50% of GPs have had formal training in the assessment of suicide risk and many have not experienced training in psychiatric services.
The Centre for Mental Health and the King's Fund is calling for:
Both specialists and generalists to share responsibility for the mental health needs of the entire population
Professional supervision for mental health professionals
Integration of mental health specialists within primary care so that they do not become isolated from their peers
One of the biggest obstacles reported by GPs is that many patients with mental health issues do not fit a clear referral pathway because of the complexity of their needs. Those needs can include issues such as anxiety and depression, plus underlying problems caused by poor housing, drug or alcohol misuse, debt or a history of traumatic experiences rooted in childhood. Patients can fall between the gaps, either because of the complexity of their needs or alternatively, because they are not deemed 'high risk' enough.
Under current plans for primary care, mental health specialists will be included in the funding for additional roles from April 2021. In the meantime, establishing community services that provide advice and support for wider social needs such as money, housing and safety – and including these services within GP surgeries – is seen as part of the solution. This would be consistent with the broader trend towards social prescribing and community link workers.
Qualitas can help
If PCNs can evolve to meet the post-Covid challenge, patients stand to benefit from access to a wider range of services through a stabilised general practice. Better use of medications, less reliance on hospital care and improved links with other services in the community are amongst the key benefits.
However, the shift towards integrated care must be accompanied by streamlined processes for clinical directors, including in areas such as finance, contracting, regulation and reporting. This is where Qualitas can help you navigate the post-Covid landscape. Some of the services we offer include:
Support for establishing PCNs – e.g. governance, vision and strategy
Support for growing and improving PCNs – e.g. organisation design, leadership and team development
Establishing cross-PCN clinical services – e.g. virtual group consultations
Operational planning and support – e.g. assessing demand and planning capacity
To see our full range of services, click here.
To find out more, please get in touch.
About PCNs
PCNs are groups of GP practices working closely together – alongside other healthcare staff and organisations – to provide integrated services to the local population. They were the big innovation of the NHS Long Term Plan, published in January 2019. Considered the most significant modernisation in general practice for a generation, the intended aims of PCNs were to:
Break down the historic divide between primary and community health services
Ensure integration
Focus services around local communities, including hard to reach groups
Address gaps in service delivery
Alleviate workload
Be practice-led, as ensured by Local Medical Committees (LMCs) and Clinical Commissioning Groups (CCGs)
Ultimately, the aim was to enable GPs and primary care practitioners to deliver a new model of care for their patients and communities, and to act as building blocks on which integrated care systems (ICSs) could function successfully. Given that 70% of NHS contacts take place within primary care, PCNs were an attempt to put primary care at the centre of care delivery. The aim was to create a new way of working that challenged the status quo and went beyond simply recruiting staff and delivering the DES specifications.
August 2020
Back to all posts

Next