How GP Practices Are Adjusting To The New Normal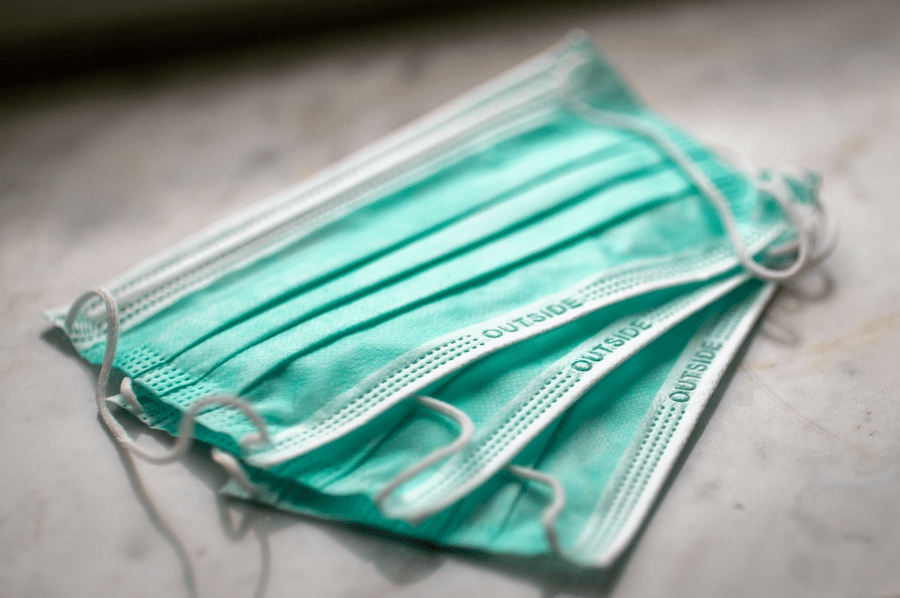 GP practices are facing a challenging Autumn and Winter. Some of the key headwinds include:
The twin demands of seasonal flu coupled with a potential second wave of Covid-19
Adjusting to the new normal by delivering services in a different, more virtual way
Dealing with increased demand at the same time that social containment measures designed to combat Covid reduce capacity
Responding to priorities set by NHSE and CCGs, particularly in relation to cancer screening and care homes
In this article, we explore the likelihood of a second wave and its implications, and what primary care providers are doing now to ensure they are prepared and on the front foot as we head into the colder months.
How likely is a second wave?
Since mid-July, lockdown restrictions within the UK have eased. Pubs, cafes and restaurants have reopened, workers have started returning to their workplaces, and from September, children have returned to school. A key concern is that this increased activity may lead to a rise in infections, and at the time of writing, that appears to be the case.
Coupled to that, the weather cools as we head into Autumn and then Winter, and there is still debate about the extent to which weather may affect infection rates. Flu typically spikes during the coldest months and whilst we know now that Covid-19 behaves differently to flu, there is some evidence to suggest that coronaviruses stay viable on surfaces for longer when the air is cooler and less humid. Colder weather also means people are more likely to stay indoors, where transmission is disproportionately likely to take place. That is why England's deputy chief medical officer, Jenny Harries, has warned that "A second peak… is not ruled out."
In addition, the government's test, trace and isolating system (TTI) has not yet gained sufficient traction to allay concerns. Whilst progress towards a vaccine has reportedly been made, it seems unlikely that one will be ready for large scale roll-out in 2020. Another potential cloud on the horizon is the possibility of a no-deal Brexit at the end of 2020, which has led the government to warn drug companies to stockpile medicines now to prevent disruption in medical supply chains.
Clearly, a worst-case scenario involving a second wave of Covid-19 without a large-scale effective TTI system in place coupled with a severe outbreak of seasonal flu would place immense pressure on primary care providers. That is why practices are starting to prepare now.
How are primary care providers preparing for a second wave?
Practices have reflected on how they handled the first wave and what lessons can be learned in the event of a second wave. Considerations include:

Ensuring staff have the training they need
Practice staff have had to step up in many areas and experience a steep learning curve throughout this crisis. Many have been given additional responsibilities which were new to them. Practices are now thinking about what training gaps exist and how to address them – for example, by arranging professional development to increase both knowledge and confidence.
Improving relationships with care homes
Care and nursing homes have been at the centre of the crisis. Many practices are asking care home managers in their area for feedback. With the benefit of hindsight, it is important to understand what could have been done differently and how practices should approach interaction in the event of a second wave, particularly now that all care homes need to have a named clinician responsible for them.
Continuing remote consultations
Remote consultations, either by phone or video, were a trend before Covid but the crisis has accelerated their use. This will continue, which is why practices are reviewing procedures for handling remote consultations, identifying pain points and what can be done to overcome them. For example, are the length of appointments and the spacing between them optimal?
Ensuring robust record-keeping after remote consultations
The format of remote consultations and the limitations they place on examinations might affect what records are taken. Yet the more detailed a note of a consultation, the better. Practices are reviewing record-keeping procedures to ensure these are robust in the new circumstances.
Ensuring face-to-face consultations can continue
Remote consultations raise issues of inclusion, as some patients can't access or use the technology required to facilitate them. During the first wave, many patients who needed face-to-face consultations or hospital treatments did not receive them. Some patients may not fully understand the seriousness of their conditions and the risks they may now be running by not being seen. Practices now face the challenge of ensuring these patients are seen face-to-face as part of a clear plan for treatment.
Reviewing facilities
During the crisis, there were reports of some patients being seen in practice car parks, which has implications both for patient confidentiality and infection control. The pandemic has imposed enhanced cleaning protocols across a range of organisations, and especially in healthcare settings. Many practices are reviewing their facilities – waiting rooms, consulting rooms, toilets etc – and how they can be improved. For example, by redesigning traffic flows to minimise contact, providing plenty of hand sanitisers for visitors and staff, and ensuring adequate PPE.
Providing clear shielding advice
Looking back at the first wave, were there any patients who should have been shielding but did not receive a letter from your practice? Could this have been due to incorrect patient record keeping? Even if a patient does not fulfil the shielding criteria, practices can use their discretion to extend shielding to patients they feel may benefit. In the event of a second wave, think about which of your patients need to shield and how you can let them know quickly.
What about a possible flu epidemic?
Compounding the problem of a second wave is a possible spike in influenza at the same time. A severe flu season could push practices to the limit at a time when the health service is under extreme pressure. Risks include:
It is possible (though not yet known) that a double infection with coronavirus and flu is more dangerous than either alone.
If NHS or care home staff are sick with flu, then it reduces their capacity to tackle coronavirus within the health system.
As a result, hospitals could become overwhelmed.
It is impossible to predict how big a flu season we will have. Social distancing and hygiene measures in place to stop coronavirus (such as increased hand washing and wearing masks in confined spaces) should, in theory, also help to contain flu. Australia, where the seasons are inversed, so our summer was their winter, has just a very mild flu season.
The flu vaccine is the best defence against what can be a serious and fatal illness. Boris Johnson said he wants "everyone to have a flu jab in the run up to this winter". As a result, this year's NHS flu programme will add all over-50s, people shielding and those who live with them plus children in their first year of secondary school. This, coupled with the anxieties caused by Covid, means uptake is likely to be higher this year.
Qualitas can help
Despite the headwinds facing us, there are reasons to believe the worst is behind us. The majority of UK deaths related to coronavirus have been care home residents, but such settings now have better infection control practices in place. The public's adherence to social distancing and other safety measures has generally been high, and collectively – because we have been through the first wave – we will now be able to react more quickly in the event of a second wave.
Qualitas can help you navigate the post-Covid landscape. Some of the services we offer include:
Demand and capacity analysis and planning, including backlog clearing
Developing plans for implementing flu clinics (or other new services)
Financial modelling and planning for variable income services
Process and pathway development, mapping and embedding
To see our full range of services, click here.
To find out more, please get in touch.